Are you wondering whether I can apply for a small business credit card? What is the application process to apply for a business card? Don't worry this will help you decide to get one. You don't need to have a registered business to get one of these cards that offer the top rewards and best in the market. You will be surprised to know, there is a new opportunity to earn points. 24,000+ members of this group follow this Strategy.
What makes one qualify for Business Card?
Business Card is not just for someone who runs a business for primary income. Do you rent property, sell on eBay, or do anything with your free time that earns any sort of money? or the activities to make some extra money, teach music or sports? freelance writer or photographer?  Do you sell any goods or services? Then you have a business. Even if you plan to start one of those, you may qualify. There is no other better reason to start with Chase Ink Preferred which offers 100,000 Bonus points after $15,000 spend and New offer on Chase Ink Cash and Chase Ink Unlimited offering 75,000 Bonus points after $7,500 spend within 3 months.
What criteria do I need to apply for Chase Ink Card?
You should be under 5/24 (5 cards in the last 24 months). The good thing on the business card is, they don't add to 5/24. So, when you get a personal card after a business card, it won't count towards it.
You can apply for one card in 60 days period, so if you applied for the personal card within the last 60 days, you should wait.
If you got a decent credit history and a score of 680+, you should be able to get one as most application goes for the manual review.
Got too much credit line? Make sure it is not way beyond your annual income, like 3x of your income. If needed considering reducing the credit line, this may not impact all, depends on your history and income.
Got too many cards recently? if you opened more than 3 cards in the last 6 months, wait until you are 2 in 6 months to be safe, it again depends on your credit profile.
If you have less than 6 months of credit history, then you are most likely to get declined. Wait for a year.
If you recently moved, some cases have seen a longer approval process.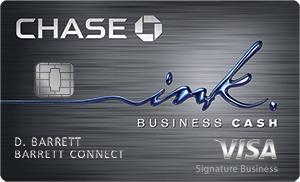 Learn How to Apply
Chase Ink Business Cash Credit Card
Welcome Bonus
Earn $750 or 75,000 bonus cash back after you spend $7,500 on purchases in the first 3 months from account opening Earn 5% cash back on the first $25,000 spent in combined purchases at office supply stores and on internet, cable and phone services each account anniversary year Earn 2% cash back on the first $25,000 spent in combined purchases at gas stations and restaurants each account anniversary year
What Information Do I provide in Business Card Application?
Steps for Ink Card Application
If you are a sole proprietor(self) In legal business name, your legal business name should be your own name. Even the Business name on the card should be your name, otherwise, you will be asked to provide documentation such as DBA proof. This is a very important step while filling out the application.
For a business owner who has a valid business name, then enter the business name. Make sure you have proper Business registration documents and some valid address for later verification.
Business mailing address can be either your home address for self or proper Business address.
In the type of business, choose sole proprietor (a business owned by one person), partnership (a business owned by 2 or more people), or select the appropriate legal structure of your business (LLC, corporation, etc.).
Tax identification number, if you don't have an EIN (Employer Identification Number), use your social security number.
No:of Employees, it should 1 if you apply as self or the actual.
Annual business revenue/sales, enter the total amount you receive annually for selling your products or services or the actual revenue.  If you are just starting out and haven't sold anything yet, enter "0". In the past, few applicants have entered less than $100 of revenue on the application and still been approved for a small business card.
Years in business, enter the number of years ever since you started thinking (anywhere from 0 to nn) or started investing in your business or your actual years of business.
Industry/Category/Type, select based on your business criteria.
In the income section, you can enter your personal income, not just the business revenue, because this is where you pay your credit card from.
In the address section, enter your home address if you run the business from your home.
Based on recently data points, many are getting approved without calling the business line. Just wait 3-4 days after application.
The important thing is when you get a verification call, do not lie on your business credit card application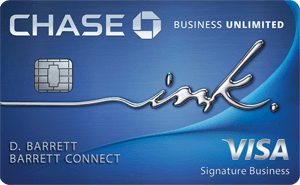 Learn How to Apply
Ink Business Unlimited Credit Card
Welcome Bonus
Earn $750 or 75,000 bonus cash back after you spend $7,500 on purchases in the first 3 months from account opening Earn unlimited 1.5% cash back on every purchase made for your business
When do I call reconsideration?
Have you applied and no instant approval? Don't worry, this is common for Business Card application, especially for new business owners. Just follow this simple step by step questions and call accordingly.
First, wait for a few hrs, call the automated line 800-432-3117.  If it says 2 weeks, then just start thinking about spending 🙂 If you need your card to be expedited, call and connect to a human and request for one.
Otherwise, follow this flowchart for detailed information.  Best advice, don't call if not approved immediately or don't hear the 2 weeks message, wait until 3-4 business days.
Denied! What Should I Expect When I call?
Business Line: 800-453-9719, open 1pm-10pm Monday to Friday
Here are some of the commonly asked questions.
What is your business?
What products do you sell, how much, etc.?
How old is your business?
How long have you been in the trade?
Number of employees?
Why does your business need this credit card?
What is your annual revenue, expenses, and profits?
What were your annual revenue, expenses, and profits for the previous year? A year before that?
Are you currently operating at a profit or loss?
What is your expected revenue, expenses, profits for the next year? The year after?
Why do you suspect they will increase or decrease?
Be honest and open when talking to them.  If denied, its fine, life moves on with other cards. It won't impact your future card application. So you lose nothing.